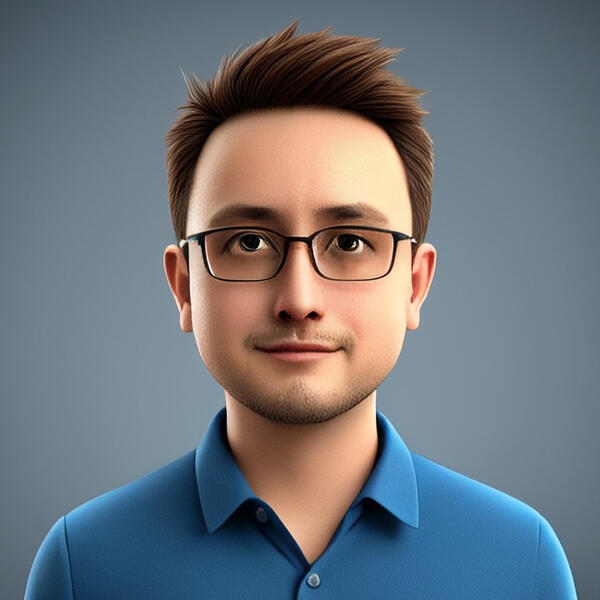 Joshua Nozzi
Josh is a 40-something software engineer, technical author, and public menace in Virginia, USA.
About Josh
ObjC/Swift appmaker, tech author, amateur radio operator, cat lover. Software engineer and general troublemaker at a popular design app company. Gay-married (not to a cat). Northern-aggressing into the South. Sometimes doubts your commitment to Sparkle Motion. The power of Swift compiles you!
---
Software Engineering
I've got more than 20 years of experience writing award-winning apps for macOS and nearly 30 noodling around with websites and backends. My primary languages are Objective-C, Swift, and Python.Contact me if you'd like my full resume. I don't keep LinkedIn updated as I should.I currently (since 2019) work as a software engineer for Sketch (opinions expressed on this site are my own, etc. etc.). I'm an AWS Certified Cloud Practitioner and continue to work toward Solutions Architect Professional.My past positions have included:
Self-employed sole proprietor (indie dev) selling award-winning shareware apps

Senior Bioinformatics Software Engineer for the National Institutes of Health (in the Vaccine Research Center)

Network Engineer / IT Manager

Software Engineer and Web Developer for a credit union, working on turn-of-the-century interactive kiosk systems

Adult education technology instructor

Technical author (I wrote Mastering Xcode 4)
I currently maintain an LLC for freelance work called Gatera Software, though I've not been active with it for some time.See my Portfolio for details about my work.
Hobbies & Philanthropy
Portfolio of Josh's Work
Contract Apps
Desktop and web applications I've built and maintained as a contractor.
SPICE [Bioinformatics]

Pestle [Bioinformatics]

PaVE [Bioinformatics]

FERMS [Lab Management]
Self-Published Apps
Desktop applications I've built as an independent software developer.
CopyWrite [Desktop Publishing]

Transcriva [Transcription]

XTabulator [Data Management]

Temporis [Timeline Publishing]

Ziplight [Spotlight Plugin]
Certifications
Publications
Kelly, M., Nozzi, J. Mastering Xcode: Develop and Design, 2nd Ed. (2013), Berkley, CA: Peachpit Press. Print. [ view on Amazon ]

Nozzi, J. Mastering Xcode 4: Develop and Design. (2011), Berkley, CA: Peachpit Press. Print. [ view on Amazon ]

Roederer, M., Nozzi, J., Nason, M.: SPICE: Exploration and Analysis of Post- cytometric Complex Multivariate Datasets. (2011), Cytometry Part A 79A.2: 167-74. Print.
Speaking Engagements
Jul 20, 2021: RF Interference at Home; Rockingham County Amateur Radio Club (Reidsville, NC)

Jan 15, 2020: Working Together; Sketch User Group (Charlotte, NC)

Jun 29, 2017: The Hackintosh; CocoaHeads Group (Raleigh, NC)

Dec 01, 2012: Xcode 4; CocoaConf (Raleigh, NC)

Nov 28, 2011: Xcode 4, Part 2/2; iEngineer Live Podcast, Episode 35

Nov 21, 2011: Xcode 4, Part 1/2; iEngineer Live Podcast, Episode 34

Nov 02, 2011: Xcode 4; CocoaHeads Group (Washington, DC)

Oct 15, 2008: NIAID Bioinformatics Festival Poster Session (Bethesda, MD)
Contact Josh
Attention
Do not use this form to request support for software applications with which I'm associated currently or have been associated in the past, nor to ask me for personal help with a programming problem. I will ignore these messages.If you require technical support with an app, use the appropriate channels of the app and / or its associated website. If you require assistance with programming questions, ask on StackOverflow or some other appropriate place.